Communities Should Lead on School Safety, Violence & Discipline
You've heard the sound bites and read the buzzwords on social media labeling the "obvious" or "easy" solutions for school violence, such as "harden targets," "outlaw assault weapons," "arm teachers," "tighten gun laws" or "restrict access to violent video games." The simple truth is that there is no simple solution to the problem of school violence and safety. But a community-based approach is far more likely to solve these issues than is a politician trying to do so without the community's buy-in or leadership.
On the morning of May 24, 2022, I was checking in with a member of my team about the conversations we think are important to push beyond comfort to make a difference for kids. Our team had recently agreed on some additional focus areas for our work: innovations in how instruction is delivered, educator workforce housing, doubling down on equitable access to courses and career readiness and school violence. On that last topic, my colleague remarked – with an eerie prescience I haven't been able to shake – that "the pendulum in approaches to school resource officers (SROs) and school safety has swung against law enforcement in schools in some districts. I suspect some will try to seize on that when we have a next school shooting which, tragically, data tells us won't be long." Like millions of Americans, I sat in angered, heartbroken silence later that day watching events unfold in Uvalde, Texas.
I am a gun owner, a parent, an uncle and a recovering political operative who has worked on public policy issues for more than twenty years. I've lived in cities that outlawed gun ownership and where a long-gun in the back window of a pick up truck was a regular sight. I now split time between Colorado's Front Range and Florida's Treasure Coast. I've spent time in a hot combat zone, in schools in some of the toughest neighborhoods and in the wealthiest suburbs and I've sat in a circle with a family grieving the loss of their child to violence. I have friends with passionate beliefs on all sides of the gun debates who on the surface disagree fundamentally on the issue but who without exception share a simple belief: We have to do more to address the violence that has taken too many of our kids and has scarred so many more.
From dozens of extended, private conversations, I'm convinced that my most liberal and most conservative friends share more common ground on solutions than what the press headlines, social media posts or political talking heads would have us believe. I'm not naïve enough to believe there are easy solutions, but even as Congress has taken some recent action, I do believe there is much more common ground to be found and much more we must do to address the root causes, systemic failures and structural shortfalls that all have to be part of a comprehensive solution.
At Confluence PSG, we help communities and leaders tackle some of society's most complex public policy challenges. We do so by bringing those with very different views together to examine research, genuinely hear and learn from one another to find common ground that all can live with, that is evidence-based and will make a difference. Although every bit as complex and filled with even more emotion than most, I believe this same approach can help communities, states and a nation to keep more of our children alive, safe, mentally well and on a path for success and happiness in life.
Forming the group to dig into each aspect and the broader topic of school violence requires a special attention to who should be at the table. Diligent efforts must be made to ensure all voices are heard, particularly those historically marginalized, those most affected and those whose voices may be in the minority. At the same time, every participant must come to the table with an absolute commitment to listen to differing views and to engage respectfully to find common ground. No one part of this complex issue can be addressed fully in a single meeting and even when consensus on a path forward is reached, a plan should be in place to monitor progress and reassess on a regular schedule. The primary role of politicians should be to share facts about their role and to then be recipients of the group's findings, ready to act where communities find common ground. Similarly, while advocacy groups have an important role to play in policy and broader changes, those with already-developed points of view or specific solutions for which they advocate will often be more effective as presenters and recipients of outcomes while group membership is focused on involved or impacted stakeholders who come open to all ideas.
Like many complex issues, it is helpful to break things down into their components, understand the contributing factors, learn from experts, listen to differing perspectives and develop strategies to address each aspect or element in a way that builds to address the whole. Based on our work with communities, school districts and state leaders, any community group tackling this topic will have the greatest impact if they address the full continuum:
Active Threat Response: Exploring existing tactics, strategies and response to an active threat including who is part of the response, response procedures for educators, training and protocols for law enforcement and the role of other professionals like mental health experts;
Threat Identification & Mitigation: Discussion of the role of educators, counselors, law enforcement, other adults and of parents and students and how they all interact or play a role to identify a student who has not yet initiated an act of school violence but may be considering or planning to do so;
School Resource Officers (SROs): A dedicated set of discussions about the use of SROs including the advantages and risks of uniformed or armed officers, of school employees vs. local law enforcement, appropriate background, screening and training, their role in school discipline, limits on their duties, strategies to improve trust and where other professionals should be partnered with SROs or utilized;
Deterrence & Counseling: Conversations about who has what role in identifying, intervening and counseling somebody who may be on or could move toward a path of violence including strategies to engage students, educators and families in age and role appropriate ways including the necessary support or training;
Bullying & Isolation: Exploring what role peers, educators, families and others have to change behaviors that may lead to somebody feeling bullied, isolated or unwelcome in their school community;
School Discipline: Discussion of how communities and school leaders can ensure that disciplinary action is taken when warranted, is used appropriately and is not used disproportionately against certain groups of students with an honest dialog about the role of the justice system and implications of its use;
School Culture: Discussing the value of and strategies for building a school culture and systems where students are known well as individuals and every student has a close connection to one or more adults in the school;
Press, Politics & Media including Social Media: Learning about how each currently approaches their role at all points of the issue from bullying to active threat and a robust conversation among stakeholders of perceptions, needs and recommendations for each.
Each of these will require exploring some difficult options, acknowledging some uncomfortable truths and an openness to ideas that may run counter to initial beliefs. For example, several of these conversations will require a discussion about the role of law enforcement officers in schools. Honest, effective conversations will require acknowledging that not all students or their families have the same experience with law enforcement. It also means an openness to the fact that with the appropriate training for the environment in which they serve, there are critical roles these officers can play and that there are other professionals who could play an equally important role in other aspects or as part of a collaborative approach. Similarly, in exploring school discipline, an honest conversation will require recognizing an overwhelming body of evidence that shows that students of color are disproportionately disciplined more harshly and acknowledging the data may be different in a specific school or district. At the intersection of these, communities will have to explore the role (if any) of law enforcement officers in school discipline decisions and discuss openly both the effect on a student of entering the criminal justice system due to a school-based incident and the effect on school safety when school leaders hesitate to avail themselves of all options.
The solutions – and therefore the conversations – cannot be limited to any one piece of the cycle that has too often resulted in violence and loss of life. Yes, each aspect is worthy of robust exploration of the facts, the options, the strategies and perspectives but, to only tackle individual items like active threat response, the role of law enforcement or bullying may make limited progress. The real change will come when communities commit to tackling the full spectrum.
In the coming weeks and months, we'll be publishing blogs further exploring each aspect of this discussion. We welcome your reactions to each and would welcome the opportunity both to share your perspectives and to explore how we can partner in your community to keep children safe and on a path to success.
Berrick Abramson is President of Confluence PSG and leads the Center for Education & Workforce and the Center for Good Government. He has more than 20 years of experience in education and public policy.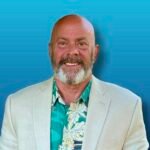 Center for Education & Workforce Policy
This article is cross-posted from the Center for Education & Workforce Policy. The Center for Education & Workforce Policy (CFEWP) at Confluence PSG is working at the forefront of efforts to expand access to quality education, improve student outcomes, re-imagine how instruction is delivered, align post-secondary and job-training opportunities with tomorrow's workforce needs and plan for the challenges of an evolving global economy.